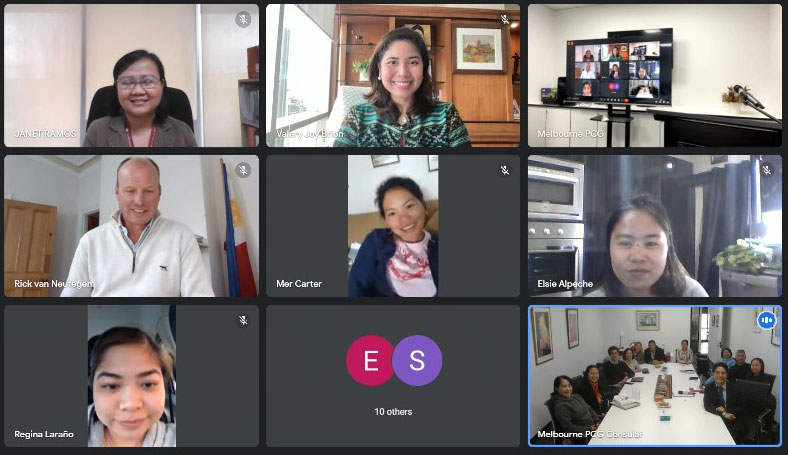 The Philippine Consulate General in Melbourne, together with the Commission on Filipinos Overseas (CFO), Whittlesea Community Connections, and The Silent Witness Network, held the first Post-Arrival Orientation Seminar for Filipino Spouses and Partners in Victoria, Tasmania, and South Australia on 25 October 2023. There were 34 participants online and in-person for this historic hybrid event.
Consul General Maria Lourdes M. Salcedo opened the event noting the need to provide more user-fiendly information to newly-arrived Filipino spouses and partners, as the information on networks and resources in their destination countries can be scarce.
CFO Secretary Romulo V. Arugay provided a message thanking the Consulate for spearheading this initiative and wishing the participants well as they are adjusting to their new surroundings.
The first speaker was Atty. Michelle Martinez of Whittlesea Community Connections, a lawyer specializing in domestic violence cases of migrant women. Atty. Martinez provided a briefing on the different forms of the manifestation of domestic violence, as well as an explanation of the legal resources available to victims in Australia.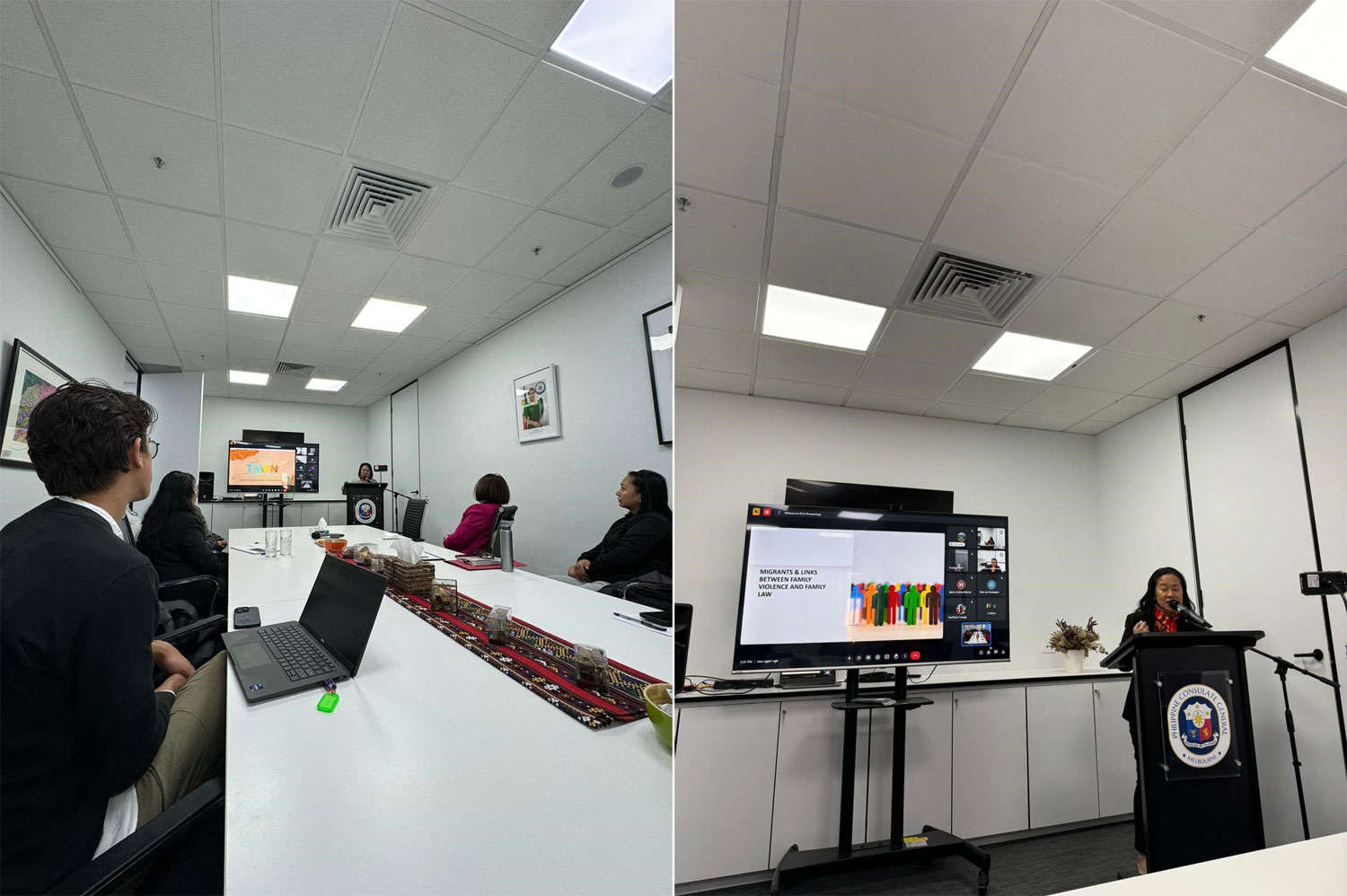 Speaking next was Ms. Melba Marginson of the Silent Witness Network (TSWN) who gave a history of Filipina deaths resulting from domestic violence in Australia from the 1980s, which spurred her activism, and led to reforms in Australian laws on domestic violence. She also introduced the activities of TSWN as they continue to be a resource available to migrant women of all cultures.
CFO Undersecretary Valery Joy A. Brion gave a briefing on updates on their Guidance and Counseling Program (GCP). The most major change reported is that, as of September this year, the GCP is no longer required for those traveling on vacation for a short visit to their romantic partners; the GCP will only be required for those departing the Philippines on spouse and partner visas, and not tourist visas.
Consul Ralph Vincent C. Abarquez gave the final presentation briefing the participants on the consular services available to them.
The PAOS was conceived as a means to provide newly-arrived Filipino Spouses and Partners with the proper resources and networks for them to thrive in their new home and avert any crisis such as domestic violence that has higher likelihood in cross-cultural marriages/relationships. END