The death of a Filipino citizen abroad should be reported to, and registered with, the Philippine Statistics Authority (PSA) through the Philippine Embassy / Consulate General having jurisdiction over the locality where the event took place.
Death of a Filipino citizen in Victoria, South Australia and Tasmaniae reported to the Philippine Consulate General in Melbourne.
Kindly download, use and print the Report of Death (ROD) form of the Philippine Consulate General in Melbourne Click here to download the form ;
Save in your email a soft copy of the accomplished ROD form for easy editing should there be a need to correct entries to comply with the requirements and policies of the Philippines;
The Consulate highly recommends that the form be typewritten with no erasures as this is considered as a permanent record;
The Consulate has the discretion to reject forms that are:

Sloppily accomplished;
With erasures;
With wrong entries; or
With a wrong stamp by the notary public.

Original documents submitted will be returned to the applicant together with the Applicants' Copy of the Report of Death;
Report of Death will be released after THREE (3) WORKING DAYS;
Kindly arrange FOUR (4) SETS in this order.
Duly accomplished and signed REPORT OF DEATH FORM
Click here to download the form ;

Only for deceased Filipino citizens
Four (4) Original copies in typewritten form

DEATH CERTIFICATE issued by the Australian Registrar of Births, Deaths and Marriages;

With a registry number issued by the Civil Registrar or Registry of Births, Deaths and Marriages of the state/territory where the death took place in Australia
It must show the personal circumstances of the deceased
Apostilled by the Australian Department of Foreign Affairs and Trade (DFAT)
Original and four (4) photocopies

Certificate of Cremation (for cremated remains)

Original and four (4) photocopies

Proof of Filipino citizenship of the deceased: Data page of the Philippine PASSPORT of the deceased, Australian Permanent Resident Card, Work Permit, or Dual Citizenship documents (Identification Certificate and Approval Order).

Original and four (4) photocopies

Affidavit of Delayed Registration of Death is required if application is filed more than one (1) year after the occurrence.
[Click here to download the form] 

Original and four (4) photocopies

Fee: AUD45.00 Cash and Debit Card only
"Express Post" large-sized (A4) envelope which can be obtained at any Australia Post for return mail

the processed ROD will be sent to an Australian address using this envelope
the Consulate assumes no responsibility for any loss or damage in the mail or courier service
with Signature on Delivery sticker
SIGNATURE ON DELIVERY STICKER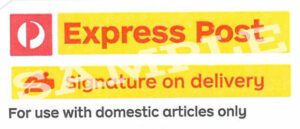 The personal copy of the ROD will be sent by mail within three (3) working days from receipt of complete documents.
The Philippine Consulate will transmit the ROD to the Philippine Statistics Authority (PSA) via the Department of Foreign Affairs – Office of Consular Affairs.
There is a waiting period of at least 4 to 6 months for the availability of PSA copy in security paper.
Applicants may obtain a PSA Report of Death by providing the transmittal details (Despatch number, Reference Number and Date of transmittal) to the Philippine Statistics Authority.
Kindly send an email (after 4-6 months) for PSA transmittal details either to:

The Philippine Consulate General in Melbourne Email: 

[email protected]

  or through
The Department of Foreign Affairs – Office of Consular Affairs Consular Records Division (OCA-CRD) Email: 

[email protected]

  Telephone No. (+632-834-4000 / +632-836-7744).

Philippine Statistics Authority Contact Details:

Civil Registration Service Building PSA Complex, East Avenue, Diliman, Quezon City Telephone No. (02) 8461-0500 local 702, 703 or 705