FREQUENTLY ASKED QUESTIONS - SPA, RED RIBBON, APOSTILLE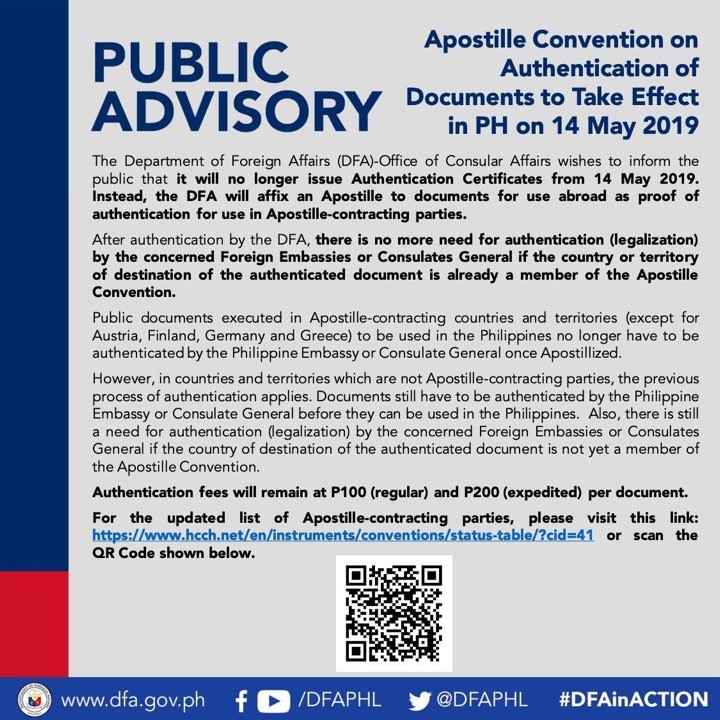 It is not uncommon for us at the Consulate to be asked questions like, "Sa inyo po ba kumukuha ng SPA?" or "Papaano po magpa-red ribbon?" These, of course, refer to the requirement for overseas Filipinos, or anyone, for that matter, to get their important papers consularized, legalized or notarized by the Consulate before sending them to the Philippines.
There remains a steady demand for consularization services, owing to the fact that Filipinos in general, while living or working overseas, or despite having taken up the citizenship of their host countries, never really sever their ties to their motherland – they take care of business, buy or sell property, and support relatives and family members.
So, whether it is to buy a condominium unit, sell a piece of land, or file pleadings in a court case, we often need to execute a written authorization for someone in the Philippines to represent us. This document invariably has to bear the seal of the Consulate, and the signature of a consular officer, ("consularized"), for it to be honored in the Philippines. This "ritual" is indispensable, and the reason is to make the document trustworthy, or to prevent fraud or forgery.
To have a full understanding and appreciation of the concepts and procedures for consularization, we ask our readers to pay attention to the following facts:
(For more information, call (03) 83759646, email 
[email protected]
, or check out our Facebook account, Konsulado Ng Pilipinas Melbourne).